Link: https://app.etapestry.com/cart/TampaBayWatch/default/item.php?ref=1309.0.982830231 Tampa Bay Watch is recruiting volunteers to help build vertical oyster gardens on Saturday, June 29 from 9am - noon at the Marine Center, 3000 Pinellas Bayway South in Tierra Verde. All ages are welcome. The project involves stringing drilled oyster shells onto a rope to create the vertical oyster garden (VOG). VOGs are suspended from docks to create a hard substrate where juvenile oysters can attach and develop. Oysters are a food source for birds and fish. Many small fish, crabs, shrimp and other critters live among oysters providing food for large fish and wildlife. Additionally, oyster habitats are a great place to catch fish. Oysters are natural filters, cleaning up to ten gallons of water per hour. More oysters mean a cleaner bay!
Click here to read more about VOGs
. The VOGs created on June 29 will be installed at the Gulfport Marina. This project is funded through a grant from Tampa Bay Estuary Program.
Click here to read an article on the project from The Gulfport Gabber
.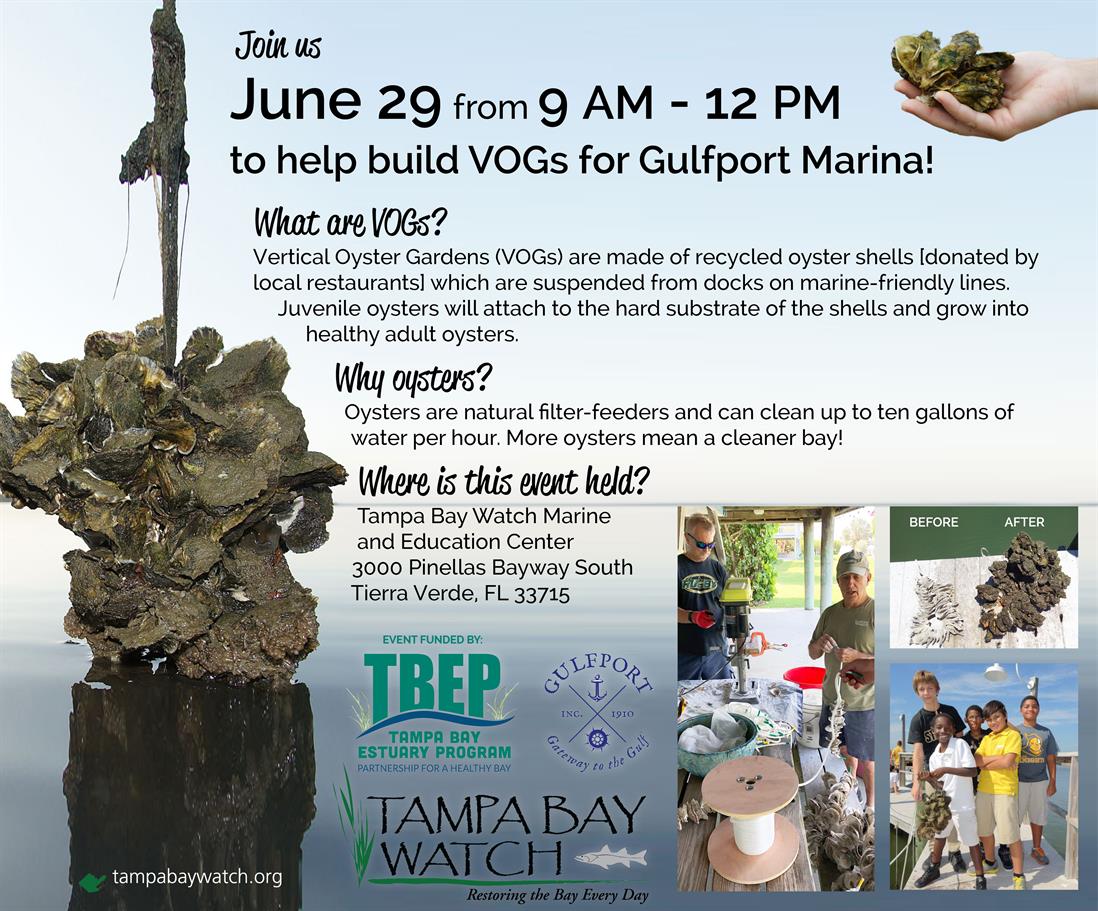 https://app.etapestry.com/cart/TampaBayWatch/default/item.php?ref=1309.0.982830231